So long 2018... Hello 2019
Monday, December 31, 2018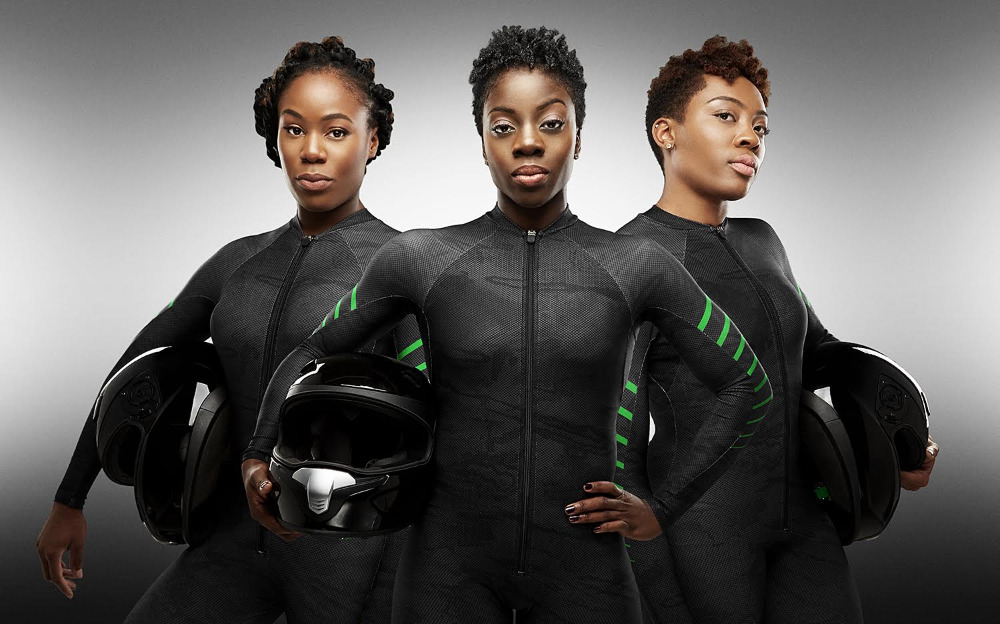 If there was one word to describe 2018, it would be 'whirlwind'.
2018 was one roller-coaster of a year.
One day… we were easing into the cool spring of March. The next, fast tumbling into the "gidi-gidi-gidi" of December celebrations. Christmas snuck up on us all, without warning.
But this is not to say that interesting things did not happen in the past year. One year is a long time for a lot of things to have happened, and this review of the year 2018 just goes to show it.
At the start of this year, North Korea and the United States - both presently governed by two of the most ego-stricken men that world has ever entertained – were threatening to blow us all to smithereens, via competitive nuclear annihilation.
Ironically, in the course of 2018, both countries straightened out their relationship, eventually culminating in a joint summit in June at which their leaders met for the first time, and history was made.
In 2018, North Korea and the USA became BFFs.
Well… sort of, I'm not sure exactly. These days, it's a love-hate thing. (Relationships are sometimes confusing).
In an ironic turn of events, the Trump-led administration simultaneously sparked a trade-war (and Twitter offensive) against its longest time ally, next-door neighbour, and (quite inarguably) its childhood friend: Canada.
*shocked face*
The row with Canada was made worse by his degeneration into personal ridicule of the Prime Minister of Canada

(a.k.a the handsomest man Prime Minister that ever lived).
Well… that is all water under the bridge. Thankfully, the 'misunderstanding' was resolved, and a new NAFTA deal has been struck.
Highly commendable was the composure and leadership of the Foreign Affairs Minister – Chrystia Freeland - in the face of the drama from the US White House. Once again proving mankind wrong; that projections of women's inability to wield power due to their being emotional was all that it was:
The never-ending-soap-opera that the USA White House has become is nothing however compared to the chilling murder of Saudi Arabian journalist, Jamal Khashoggi.
Jamal Khashoggi (Photo-Credit: Washington Post)
Imagine going into one's embassy for a simple administrative matter, and not even having the privilege of one's body being taken out as a whole.
This is the stuff made up of Fredrick Forsyth novels; things we read heart-racing in novels, and we scarily gulped for air, all the while thankful that it was totally fictitious.
As I opined at the time on one of my social media platforms, what if Khashoggi was not a prominent contributor to Western media? Could people still be made to disappear randomly in this day and age??
There were happy times in 2018.
For starters, we (FINALLY!) got to see the long anticipated Marvel blockbuster; Black Panther.
And it was absolutely worth the wait. We even did an article on it, which was featured on the Canadian Association of Black Lawyers' quarterly magazine.
There was also the royal wedding of our most favourite feminist, Megan Markle to Prince Harry.
Serena Williams made her come back to her throne, as the greatest female tennis player of all time. Even though it was almost marred in the US open finals with Naomi Osaka by her (righteous?) outburst against referee Ramos, she is still the Greatest Of All Time.
And after twenty years of feuding, Ethiopia and Eritrea finally hugged, kissed and made up.
(Yaaay!)
But one of the happiest news to a lot of people in 2018: Cannabis was legalized in Canada!
Oh… don't look at me like that! Cannabis has many uses, other than for spiritual flying above the clouds.
For example, I have always feared for the concoction my hair stylist mixed as my hair cream, to help in hair growth and to restrain hair breakage. My nightmare had been mug shots, scattered across CNN, for the police sniffing whatever was supposed to be in my hair, and finding themselves in the clouds.
Thankfully, I can lay that nightmare to rest, and finally ask my hair stylist for the exact recipe for whatever she puts in my hair product. 😸
2018 will forever be remembered in Nigerian history as the year the animals took back control.
First, there was that snake which 'swallowed'
N
36,000,000 (CAD 130,000), which belonged to the body responsible for University admissions in Nigeria.
Then the monkey followed suit, 'swallowing'
N
70,000,000 (CAD 250,000) belonging to Senators from the northern part of the country. (Wait… why was this amount of money just lying idle??)
In 2018, despite assertions by the Federal Government that the terror group Boko-Haram Had been "technically defeated", the group still kidnapped 110 school girls in February this year, of which 4 died in custody,105 were released, and Leah Sharibu held back on the basis of her refusal to denounce her Christian religion.
Despite pressure on the Federal Government to secure her release and ensure her return to her heartbroken parents, Leah is still at away from home.
Towards the end of the year (like a people suddenly awaken from a trance) the Nigerian Government hastily embarked on various 'economic policies' for select sections of the masses. Such as the distribution of N10,000 each for traders in parts of the country, under the "trader-moni" initiative.
While these initiatives have been largely attacked by the opposition as indirect vote-buying, as they are made on the heels of the Federal elections in February, I ask a simple question:
Why did you have to wait till just now?
The present political climate in Nigeria is eerily reminiscent of the eve of the 2015 elections, where the people felt caught between an incumbent they feel disappointed by, and an unappealing majority opposition leader whom they distrusted his intentions and his capabilities.
Whoever wins the next elections, I have one piece of advice: HIT THE GROUND RUNNING!
Do not waste the people's goodwill in spending 6 months scouting for cabinet members… only to reel out names the populace is bored of hearing about.
But 2018 had its positives for Nigeria as well.
#MeToo found prominence in Nigeria in a rather creative way, when the "sex for marks lecturer" – Mr. Richard Akindele - was nabbed, thanks to the fearlessness of Ms. Monica Osagie, who recorded and published his conversation with her requesting for sexual gratification to enable her pass her exams.
Thankfully, Justice Oyetenu rejected the plea bargain for a suspended sentence, and gave him two years in jail.
Also, in what will forever remain etched in history as bravery by Nigerian women, a group

of women (and supporting men) led a March in the notorious Yaba market, against harassment of women in the name of forcing them to patronize their wares.
This is not to say that it will be eradicated suddenly. But these are little drops of water, to consciously introduce a shift to what had hitherto been accepted as "custom". Touching women (and even men) against their will should NEVER be allowed to continue to be accepted.
This is just the beginning.
In 2018, Nigerians put Nigeria on the global map for good things. For the first time, Nigeria had representatives in the Winter Olympics.
Seun, Ngozi and Akuoma representing Nigeria's bobsled team
No, they did not win any medals. But this is a good start.
Davido and Tiwa also brought global music awards back to the motherland. Davido, for the best International Act at the BET Awards, and Tiwa for the Best African Act at the MTV European Music Awards.
And a Nigerian lady took shaku-shaku to the world during her call to the Bar in Ontario.
Oh wait… that just happened to be me

😃
(Why do I have a feeling that from the next ceremony, there will be a HUGE sign at the entrance of the stage saying: "No dancing whatsoever!"?

😂😂😂

)
Right back to you. (Yes you!)
How was your 2018? Did you consciously live in the year… or did it whizz by you in a blur?
Were you just all about you, or did you do a little to help others?
Did you mind your business in 2018… or did you get your nose stuck in holes they had no business poking, and inherit battles you had no business fighting?
Did you get into legit business? Was it successful… or not? Is it flailing? Did you get to read… or did Social Media take away all your time??
Well… there is good news for you. As long as you are alive, you can always rewrite your story. If not this year, then next year.
2018 was a CRAZY year for me. When there were highs, they were 20,000 feet, world-wide highs.
When there were lows, there were heart-rate-dropping, isolating, clouds-drowning lows.
Many times, I found myself questioning my career choices. Even as I kept writing exams, networking, and keeping the faith.
In the end… it was all worth it o. And I am glad I stayed true to course.
In 2018, I got profiled by Canadian award-winning legal blogger Erin Cowling on her blog.
I was scared of being profiled, as I did not consider myself "leading" in law at that particular time. If anything, I was buried under a pile of study materials, and embroiled in the struggle to break the fresh barriers.
But I obliged, when she pointed how I was taking the bull by the horns in staying true to my first love, despite the challenges with changing jurisdictions as a lawyer. The fact that my story could be someone else's candle in the darkness was all the Ted Talk I needed.
I practiced better deliberate living this year. Not as much as I probably should have. But I lived consciously, always weighing matters, before I threw my strength in, and walking away from toxicity as much as I could.
I succeeded in writing three books chapters of just one book. That same one I promised you since 2016 😟 This was far below the personal goals I had set for myself.
For starters… I got a fresh gig!
(Yaay!!)
My first goal for 2019 is pouring myself into this new thing, sponging up as much as I can, honing my skills, and just kicking a$$!
I did a lot of "leisurely" writing in 2018. In 2019, I intend to do more of professional (and maybe academic?) writing. I also would love to do more of reading. Not studying… but actual reading. To develop self and mind more, and to grow my depth.
I also look forward to being a bit more introspective in 2018, and withdrawing a bit from social media.
"What does this mean?"

you are thinking.
Things will get much quieter around here. While I enjoy leisurely writing, there is a need for me to continue to build the substance of who I want to be, even if this means reducing the frequency of my blog posts.
But not to worry. There'll always be more than enough here to keep your mind engaged. 😊
Oh... one more thing:
I WILL learn a new language, finally adding one more to my Engligh, Igbo, Yoruba, Hausa, and West-african Creole (a.k.a Pigin). 😁
Appreciation
Thank you for being an AMAZING part of my 2018. For all of the support, the comments, words
of encouragement, the clicks on the following button, for laughing when I laughed, and laughing when I cried too.

😂
And I do not do this alone. There are amazing people in the background too, who see all your support. We all appreciate you.
For now, let's all hold hands, and saunter into the New Year expectantly.
Love, Peace, and Best Wishes
Meg.
*Hey! Have you followed our blog today? Simply click on the Follow button to the right-side of the post, for your computer screen, or keeeep scrolling down on your hand-held device. And keeeeeeeep scrolling further down, to add us to your circles.
Don't forget to share your comments below! 😊
Photo-Credits (in order of appearance):
1. www.makingofchamps.com
2. www.washingtonpost.com
3. www.twitter.com (@MarketMarch)
4. www.premiumtimes.com
5. www.cowlinglegal.com