It is NEVER over
Wednesday, December 12, 2018
If you're anything like me, you might have felt a
slight
heavy sense of alarm when we stepped into December 1st, and you were still miles away from hitting those 2018 aspirations.
(Am I right? Or, am I right??)
As I rolled into the month of December, there was this subconscious sense of urgency that rolled in with me. Like: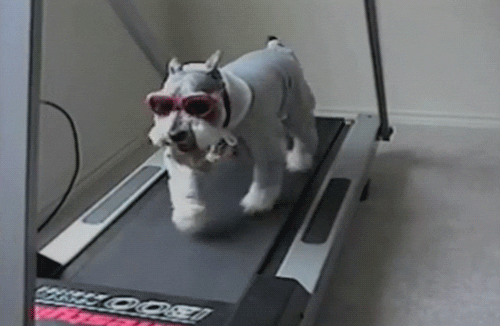 I literally panicked. Because I realised that I had not achieved all of what I had set my mind to for 2018. And BOOM! The year was almost over, just like that.
This panic made me slow down for just a teeny-weeny second.
And then, I dived right back into the hustle.
I realised December had 31 days left. Heck... all I needed was just one day, an hour even, maybe just a minute for something significant to happen.
I have crossed the topmost item on my bucket-list for the year, while I keep pushing to cross out the remaining items on the list, and eventually tear the list.
It does not matter that everyone around seems to be 'shutting down'; I am still revved up and going at full throttle.
After all, Life does not pause to drink a beer, just because Christmas rice and chicken is around the corner. 🙄
So this is for you, who feels the year is pretty much over, and "Meh. I've lost out. What's the point anyway?".
Flush that pity-party - or whatever witchery that is - down the drain, and keep pushing right on. The year is not over. You still have 19 days to meet your set target for the year.
And if come December 31st, you have still not met those targets... that too is ok. The important thing is that you never stopped pushing. It is only when you stop trying, that you earn the luxury of beating yourself up for failure.
And I will happily climb up a palm tree, to cut the cane for you, like: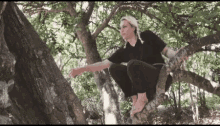 Right now, keep pushing until you achieve your aim. Be it this year, next year, or when ever it crystallizes. Just keep putting in your best, without giving in or throwing down the shovel.
Because it is never over.
Unless YOU say it is over, braw.
Aluta continua!
*Have you followed our blog today? Simply click on the Follow button to the right-side of the post, for your computer screen, or keeeep scrolling down on your hand-held device. And keeeeeeeep scrolling further down, to add us to your circles.
Don't forget to share your comments below! 😊
1. www.unsplash.com - Hutomo Abrianto
2. www.giphy.com
3. www.giphy.com
4. www.giphy.com (Courtesy of "Empire" by Fox Studios))