The hullaballoo about 'Bitcoins'… should I invest? (by Obinna Okwuolisa)
Wednesday, December 13, 2017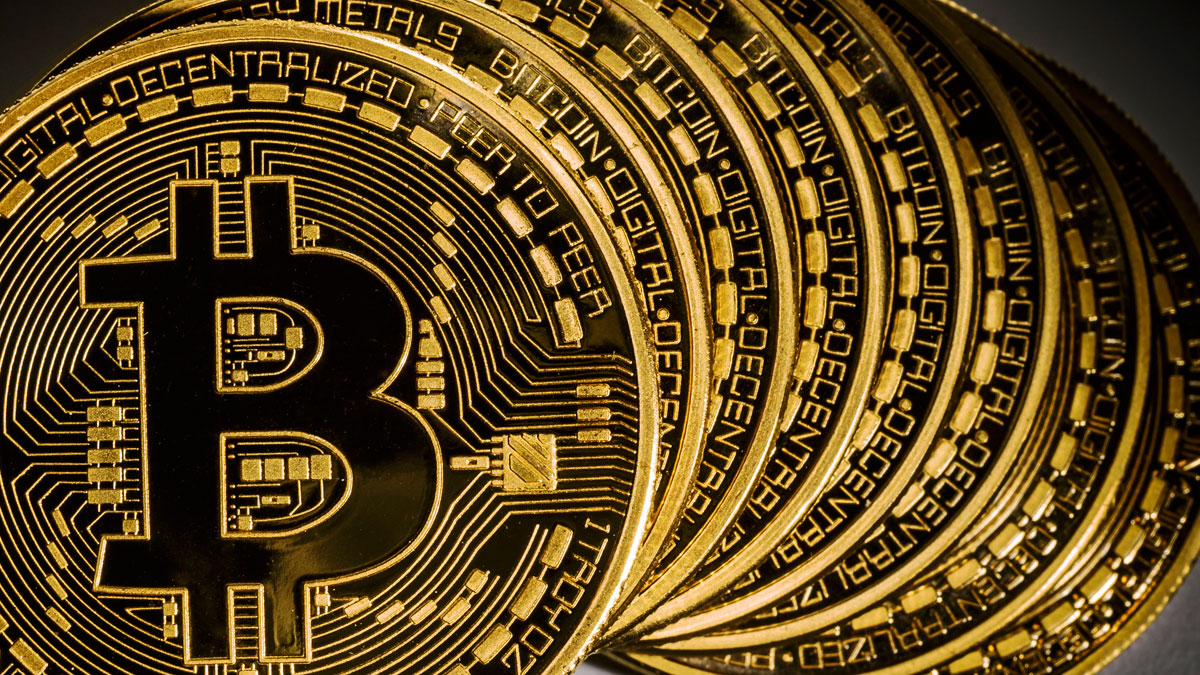 Bitcoin is the new buzz word in town. It trended so much on Twitter last week, and attracted global attention via traditional and social media.
Bitcoin is a type of 'Cryptocurrency', which is also a growing trend.
(Even Adamu who sells milk opposite the street where I live in cannot stop talking about it)
What exactly is Cryptocurrency?
(I know… it sounds like something from out of space)
Cryptocurrency is a digital currency, used as a medium of payment over the Internet.
Just like we have different kinds of 'regular' currencies in Dollar, Naira, Pound, Euro etc, there has also come into existence a vast array of Cryptocurrencies like Bitcoin, Ethereum, Litecoin, Dashcoin, etc.
Aside Bitcoins, all other Cryptocurrencies are called 'Altcoins'. (Short for alternate coins)
Bitcoin was the very first Cryptocurrency created, and is by far the most popular. You may call it the boss of Cryptocurrencies.
Bitcoins are built upon a technology known as Blockchain. Blockchain is the technology that makes Bitcoins work.
Just like there can be no Facebook without the Internet, there is no Bitcoin without Blockchain. Blockchain records all Bitcoin 'transactions', and secures it from unauthorized access.
In order to use Bitcoins however, one must create a wallet account and have a wallet address, similar a bank account and an account number. Funds are transferred to the wallet through the wallet address.
Bitcoins (just like other Cryptocurrencies) are not regulated, so that there is no limit to the amount of Bitcoins that can be transferred in a single transaction and it could be an avenue for fraud or money-laundering.
Question: Should you invest in Bitcoins?
You see, when Bitcoin was launched in 2009, one Bitcoin (BTC) was equivalent to ten cents. Earlier this year, 1 BTC was equal to $1000. Today however, 1 BTC is equivalent to about $17,100 (NGN6,100,000), thereby recording a 1500% increase from it's previous value of $1000
Visibly, the growth in the value of Bitcoins has been incredible this year, to say the least. A volatile growth, as some may call it, which has raised concerns in the business world.
On last Thursday's edition of CNN's Quest Means Business, Richard Quest raised concerns over the volatility of Bitcoin, evident in the unnatural growth of the value of Bitcoins in the past few weeks, gaining over 300% in less than a month.
The most recent surge in growth is attributed to widespread speculation about the NASDAQ Stock Exchange featuring Bitcoin in its listing next year.
However, the value of Bitcoins is not always an upwards trend. It obeys the law of gravity in a dramatic free fall sometimes.
About three months ago, the price of Bitcoin took a nose dive from over $5000 to $2700 within 48 hours after JP Morgan shared criticisms of the viability of the Cryptocurrency. Another notable plunge in the price of Bitcoins was when the Chinese government banned Chinese ICOs (initial coin offering).
What this means is that speculations have a huge effect on the value of Bitcoins. For example, when JP Morgan's criticisms hit the news, there was panic in the 'Crypto-space'.
Users began to sell their Bitcoins, and only a handful of people were willing to buy. The Crypto-market was saturated with more sellers than buyers and there was a dramatic dip in price. People lost millions of dollars during that period.
Also, the Cryptomarket is entirely subject to the forces of demand and supply, so that the more people buy Bitcoins, the higher their value.
Thus, while it is possible and heartwarming to invest in Bitcoins and see one Bitcoin grow 1000% in few days, it is also possible and heart-stopping to see it plunge 1000% in a negative growth. The market is entirely subject to demand, supply, and speculations.
There is an aura of fear, uncertainty and doubt hovering in the Crypto-community, which some may argue, is the allure.
Is it advisable to invest in Bitcoins?
Well… the current price of the Bitcoin is said to be far from the future price forecast.
There is said to be a total of 21 million minable Bitcoins. In plain English, only 21 million Bitcoins can ever exist.
Some of this considerably small quantity has been lost to hard drive failures and inaccessible wallets, further reducing the total supply. This means that there is only too little Bitcoins to go round.
(Even though it is not clear where it is going round to)
Unlike regular currency, where paper money can be reprinted by the Central Bank, more Bitcoins cannot be reproduced. If things go as planned, the price of Bitcoins is thus predicted to eclipse a million dollars, or more.
Despite the seeming popularity, Bitcoin is not an accepted unit of exchange. At least, not yet, save for few websites. Corporate bodies and individuals who accept Bitcoins, only accept the equivalent in regular currency.
Majority of people who invest in Bitcoins at the moment hoard it for the future, instead of selling it off. Also, a huge number of users trade it in foreign exchange market against other currencies, or Altcoins.
So back to your question: should you sell your father's house to purchase Bitcoins?
If your father has many mansions, yes. If it's only one bacha your father has, please no.
It is not advisable to pour in all your savings into Bitcoins, because anything could happen.
There are other Altcoins technically better than Bitcoins in terms of security and speed of transactions. Any of these Altcoins could knock Bitcoins off the top tomorrow. Besides, the future price of Bitcoin is only a forecast and not a prophecy, and the Crypto-market exists in Crypto-space.
You do not want to put all your eggs in one basket. You do not want to blame your village people for your misfortune caused by sheer desire for 'fast money'.
Or leave your father homeless.
Obinna is a techie who knows a lot of tech-jargon. He has accepted that he will never be accepted into the official Chelsea team, and combines his part-time career as a Chelsea Fan Club supporter, with Programming.
*Have you followed our blog today? Simply click on the Follow button to the right-side of the post, for your computer screen, or keeeeeep scrolling down on your hand-held device.
Photo-Credits