DOs and DON'Ts for Christmas
Friday, December 22, 2017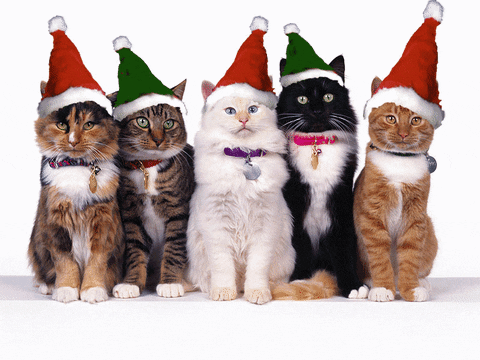 Hate it or love it, it is that time of the year again.
(But I suspect you love it though)
Offices are winding down, store sales are everywhere, everyone is in a more relaxed mode and merriment is in the air.
So I'm Aunty Claus, and thought it would be nice to equip us with some tips to get us through the season safely.
Let nothing get in the way of your joy. Nothing. No one.
Refuse to let your buttons be pressed, or take offence at provocation.
(Even if it's the bus conductor running away with your change)
I remember two Christmases ago, precisely on Christmas Eve, I let my buttons be pressed and it set in motion a chain of events that I'm still living out.
Just say "Satan. Not today". Then jump and pass.
Get gifts, cards, mementos for the people around you: Colleagues, friends, family.
It is alright if you're in team Red Account, with the rest of us. If you can however, get a little something for the people who matter.
Especially the less-privileged and orphans.
And don't forget to get yourself something.
I know; it can be a bit corny(ish).
Especially for those of us happily living the bachelorettehood city-life.
It may seem like a little waste of time, hoisting a tree, putting up lights, and dressing the part.
But there's something about those lights and colours that lift the spirits.
Even if you live alone, take time to decorate your house. You must not spend on any elaborate decorations, and you need not kill a real tree.
Something plastic and cute could suffice. Also, you could get some lights and ornaments that could be easily disposed.
Dress the part. Be clad in Christmas colours: Green, Gold, White, Red.
And even if there's no one else to see it all, appreciate your efforts by yourself.
You're amazing like that.
There are at least, three holiday days in the whole festive period. But it's easy to get caught up in holiday activities, and be very "busy".
Set one day aside for just catching up on sleep. Eat out that day, if need be. Close the doors, and put the "we're not at home" sign on the handle.
Get some time to prepare for the New Year.
5. Remember the reason for the season
Between the snow, chocolates and Father Christmas/Santa Claus, it's easy to forget that Christmas actually represents someone's birthday.
It's not "Clausmas" or "Chocolatemas" or "Snowmas". It's CHRISTmas.
It's ok if you're not able to come around to attending mass that day. Just whisper a "Happy Birthday Jesus Christ" on the 25th.
1. Be the idiot at the office Christmas Party
I know; in between the cake and the booze, you could totally forget that the cute "babe" with the sexy giggle is your Project Supervisor.
Unless you plan on resigning from the onset of the New Year, you need to have your wits around you .
Have fun, but remember these are your colleagues, and you have to deal with them for the rest of your life in the same office.
I mean, team teetotaler like me would say don't drink at all. But I don't want to be crucified as a party-pooper.
If you must drink alcohol, DO NOT DRIVE. Grey's Anatomy does not fake the spike in accidents during festive seasons. That's an actual reality.
Whatever you do, do not drink and drive.
You've worked sooooooo hard the whole year to lose those pounds. Take it easy with the chicken.
You can have food at intervals, and give yourself a treat this holiday season. But do not eat too much.
Because that skirt will be waiting for you. I will not wear it for you.
4. Put yourself under pressure:
This season is also renowned for making people want to keep up with the 'Joneses'.
You want to travel to the village to show off your new ride. Or that you are a Lagos big boi.
Or you have to show your 'haturzzzzzzz' that you can also snag a husband, and have to drag your 'boyfren' to go to the village with you.
But there is no need to put yourself under any form of pressure to impress anyone. Life is not (supposed to be) a competition.
If you do not have the funds to travel or make any elaborate plans this Christmas, by all means enjoy a small, intimate Christmas with yourself, or with any close friends/family that you may have around.
You can't coman kill yourself.
*Have you followed our blog today? Simply click on the Follow button to the right-side of the post, for your computer screen, or keeeeeep scrolling down on your hand-held device. And keeeeep scrolling further down to add us to your circles. 😊
Photo Credits:
www.giphy.com
www.instagram.com