My blame list for Domestic Violence
Tuesday, May 17, 2016
I should rant against all forms of domestic abuse.
Emotional. Physical. Economic. Sexual.
I should rant against Domestic Violence.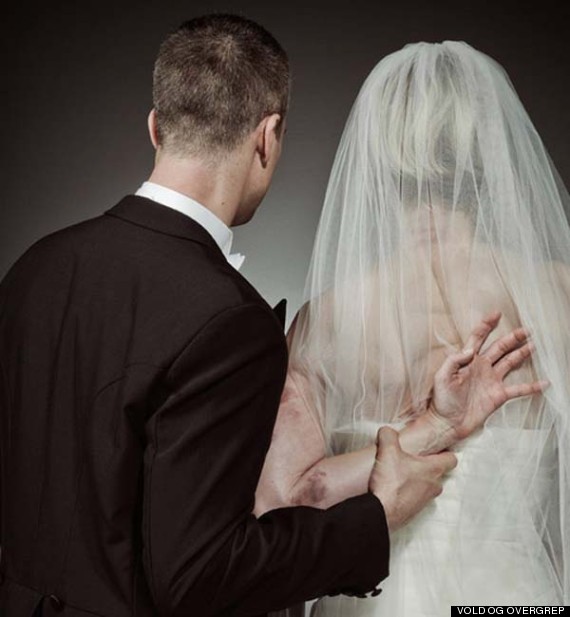 Photo Credits: www.huffingtonpost.co.uk
I should lay a curse on this deadly virus that has engulfed our shores … ravaging home after home. Leaving dead body after dead body in its wake. It's latest victim… (what is her name again??)
There has been one too many; I cannot keep count. I cannot keep up.
I should curse this virus that dangles threatens me with early onset amnesia.
Or… maybe I should begin with denouncing the perpetrators of this madness.
Maybe if I/we called them out long enough for what they truly are, they would feel remorse…repent from their violent ways. Become as meek as lambs.
For the murderers among them…maybe they would repent of the executions they have engineered, in the name of 'domestic violence'.
I should probably also point out the unseen hands that participate in this deadly pastime. Domestic Violence.
(Did I call them unseen hands?? They are seen, heard, felt, touched around us)
I should accuse the twin towers of Culture and Religion for their aiding and abetting domestic violence. They should serve their fair term in jail as well.
This Culture and Religion…
Culture that would tell you it is better to be dead as a person's spouse, than be known as a 'divorcee'…
Culture that would tell you "I suffered it in my time. This is your time. Bear it".
Culture that would label you "Ashewo" for daring to single-handedly raise your mini -earthlings by yourself, rather than let them unlearn their expectation of your daily pummeling.
Funny; this same Culture would ensure these children are subjected to all forms of abuse – mental, physical, sexual – at the hands of 'Uncles' and 'Aunties', who have been kind enough to care for those whom you left behind; when you do leave them behind.
Culture that would sum up your achievements in the wealth of your spouse, and your proof to the world of your fertility
That fluid, malleable element. Tweaked and twisted to fit individual selfish permutation and interpretation.
"You cannot leave. Your place is by him"
"You did not pray enough. Stay and pray some more"
"You will go to hell if you leave"
What?? You actually bought that you had not died and gone to hell already? You thought you were living, and the daily slaps were merely an exercise to remind you of your miserable existence??
(Like the fuel hike is not enough to tell you this is no heaven)
Religion. Where man paints the different deities as overgrown bullies…lurking behind their thronely fences, eager to pounce on mortals at the slightest attempt of digression.
A vision painted of a cage in which we were born to die in.
I really should rant against Culture and Religion.
I should ask oga police when investigating the circumstances that led to the death of the one who was pushed off the balcony by their beloved spouse to also bring in Culture and Religion for questioning.
Perhaps, it is this society I should blame.
This society that would predicate the 'success' of a marriage on the pomp and pageantry of the wedding.
(Chai. The hustle for Aunty Bella Naija is real)
I should rant against this society that jostles to crowd into your beautiful house; to act as an unpaid town-crier, in announcing to the whole world how perfect your 'home' is.
This society that would shun you for your 'selfishness':
"You should have stayed for the children"
"Was it not just once…or twice?? Do you know you have your flaws too?" (Hiss)
This society that has exalted patriarchy on its throne of worship; the sum of a woman's usefulness is in the man's nod of approval.
I should place Society on the blame list.
The neighbours… the family members are not free. I should rant against them too. Make them see how they daily contribute to murder.
They chose to mind their businesses.
(Or….should they not have minded their businesses? Is that not what defines good neighbours?)
Should they have reported to the police…who would have dismissed it as a domestic affair??
(Yes. It is a domestic affair. A deadly domestic affair)
Maybe the blame should shift to the Police…
Wait… I should rant against the Marriage Act; that makes Nigeria the second most difficult country to get divorced. This Act which sets the bars for divorce so high; making it as difficult as the notorious 'eye of the needle'. Thereby, forcing frustrated spouses to improvise on methods to rid themselves of their (no more) desired and/or significant others.


(Why can't couples here in Africa just cite irreconcilable differences like all these Oyimbo countries…and walk away alive??)
I should identify all these players of domestic violence, rant against them, denounce them.
But I should not vent against the victim..
The victim who kept posting portraits of the perfect family…
Who covered up the bruises with expensive powder and an infectious smile…
Who weighed what society, culture, religion, family, the police, would say…how they would be judged…
I should not vent against the victim who saw the signs; who had experienced it once, twice, thrice.
Paying dearly, but unnecessarily, with their last breath.
(Shhhh! You cannot speak ill of the dead)
I will not speak about the dead. Not even a whisper.
I will speak to the living:
You are NOT a pillow.
Get out alive.
And STAY alive.